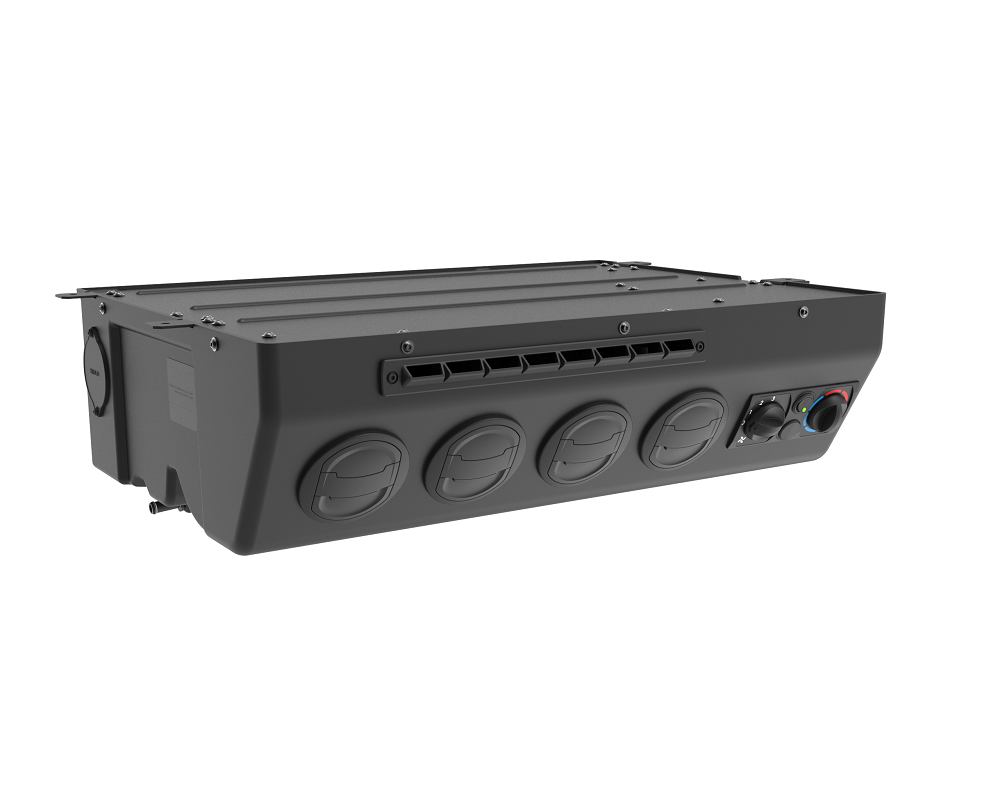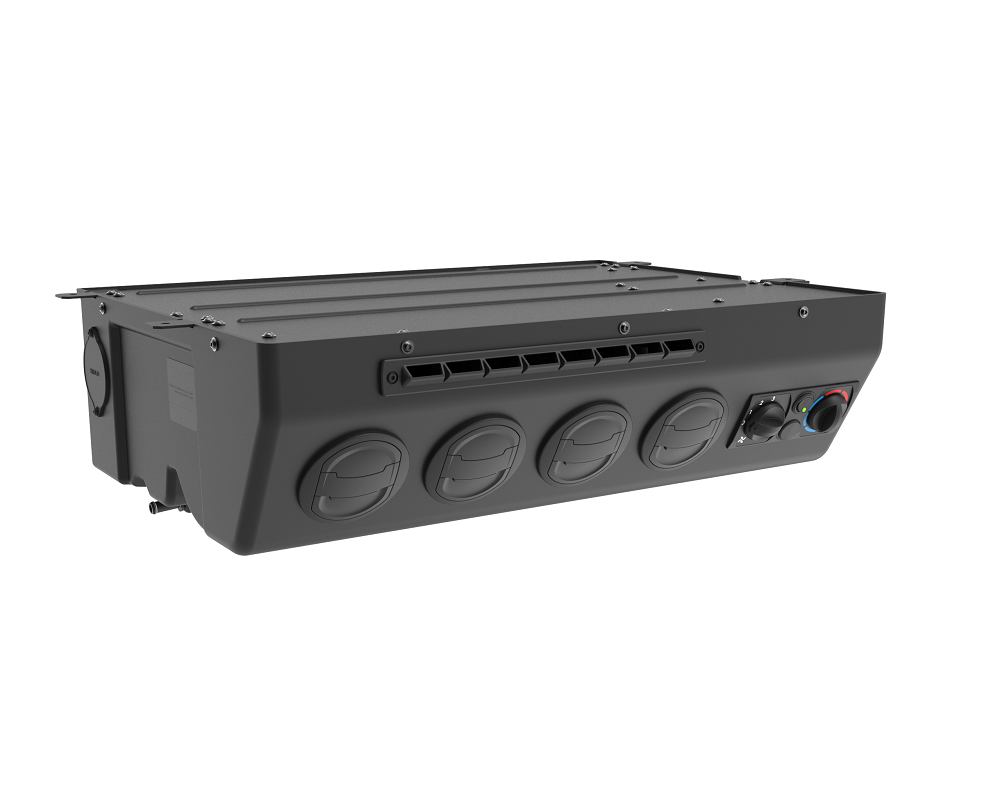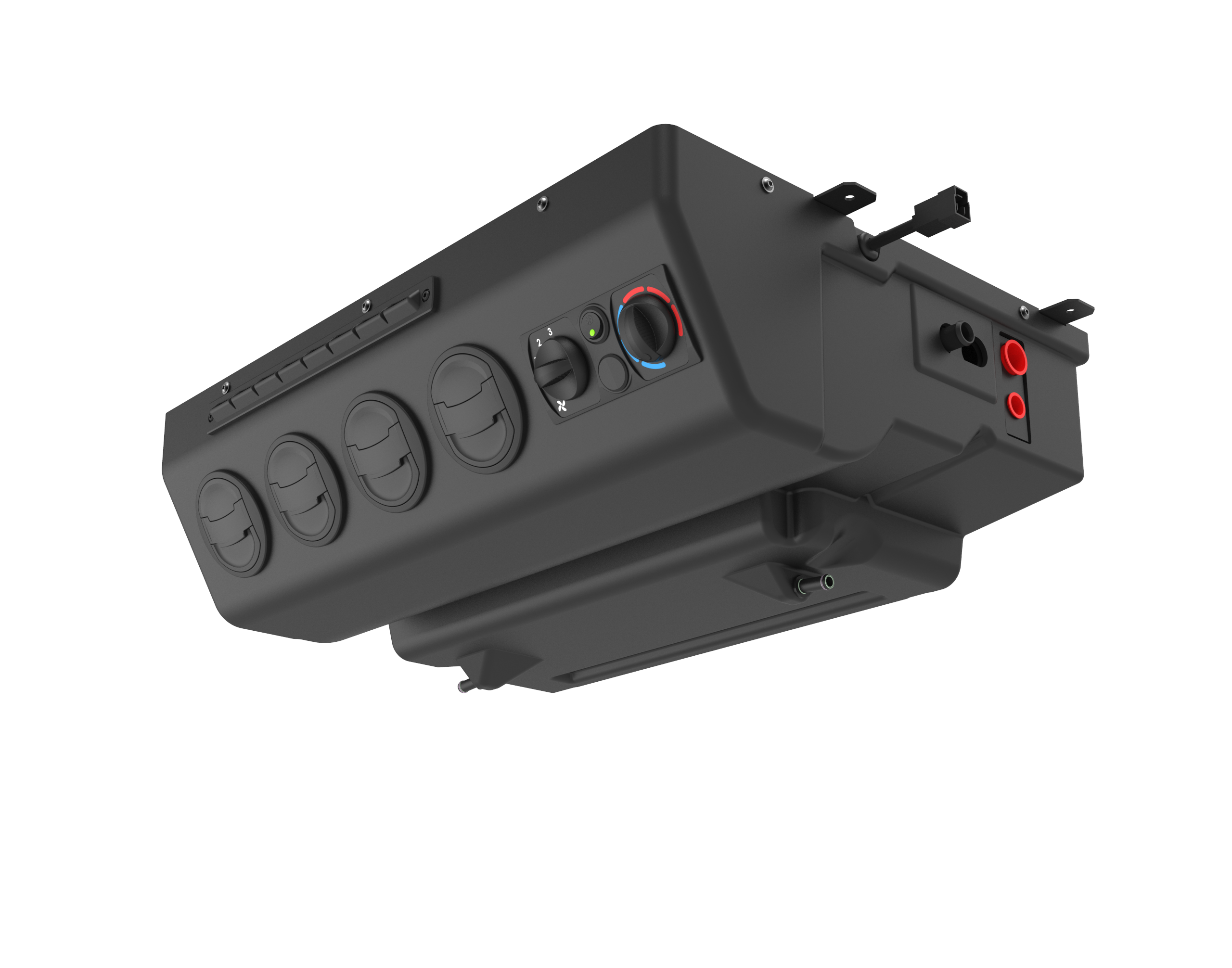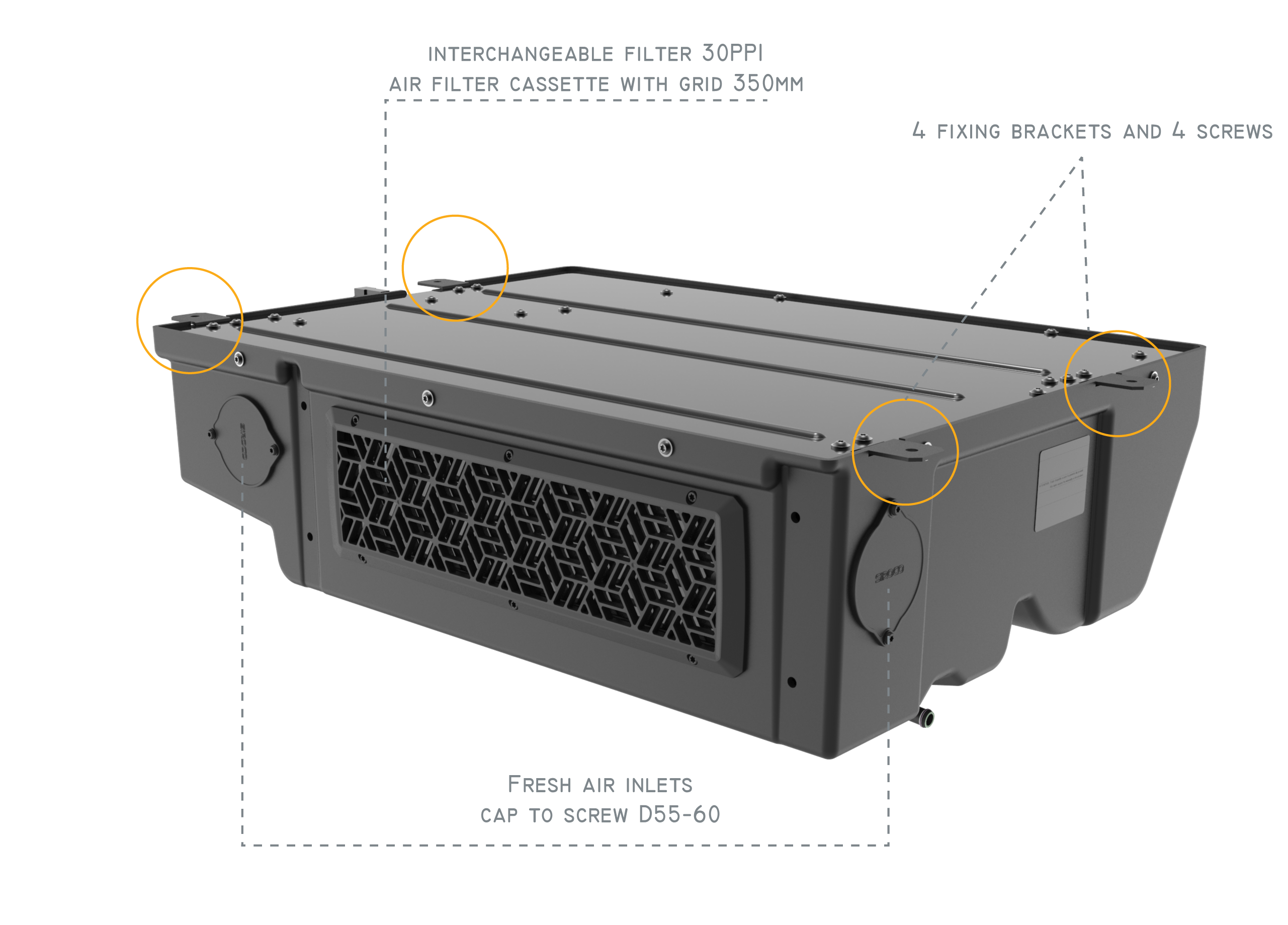 SKY HVAC HEADLINER
Compact, powerful and lightweight thermoformed headliner for medium and large cabs. 
Ideal for construction and agricultural vehicles.
Easy to install, the Sky Hvac Headliner is easily screwed horizontally under the roof of the cabin via 4 mounting brackets.
To be associated with the CIERZO 8kW condenser or the electroventilated  580 9kW condenser. For vehicles operating in extreme thermal conditions in terms of humidity and heat, opt for the electroventilated 700 11kW condenser.
The Sky HVAC Headliner has two air inlets Ø55 or Ø60mm – motorized air flaps, air ducts and sleeves options.
Technical summary
3 speed ventilation
Voltage: 12V or 24V
HVAC version: Ø16mm water hose diameter
Including "anti-freezing" thermostat
Including air filter 30PPI
Expansion valve O-ring connection
Option: new air inlets rear and/or side
Supplied with 4 fixing brackets + 4 screws
Supplied with electrical connectors (0409 9051)
Technical Specifications

| Type | Tension | Puissance électrique | Poids | Débit d'air nominal avec filtre 30PPI | Puissance calorifique | Puissance frigorifique |
| --- | --- | --- | --- | --- | --- | --- |
| HVAC | 12/24V | 130W | 11kg | 385m3/h | 6.1kW | 5kW |