NEW E-HVAC & E-VAC E-DUO TOP
SIROCO presents the E-DUO TOP, a new compact, easy-to-install electric rooftop unit, available in E-HVAC and E-VAC versions, guaranteeing optimum comfort for electric vehicle cabins.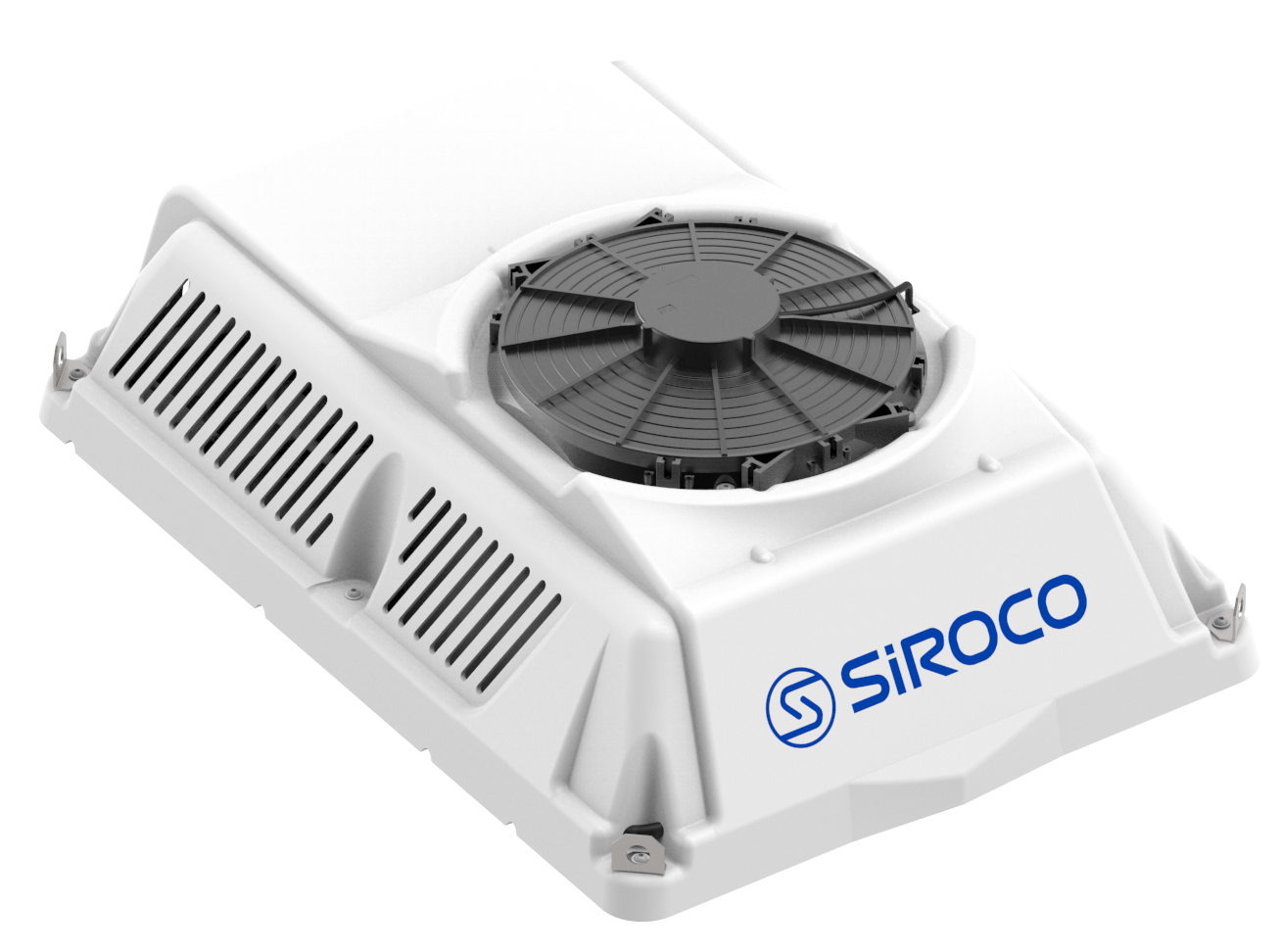 EASY TO INSTALL
Ideal for industrial electric vehicles, the E-DUO TOP is easy to install horizontally on the roofs of construction, agricultural, airport, ambulance, urban electric and materials handling vehicles, thanks to its lifting hooks and fixing screws.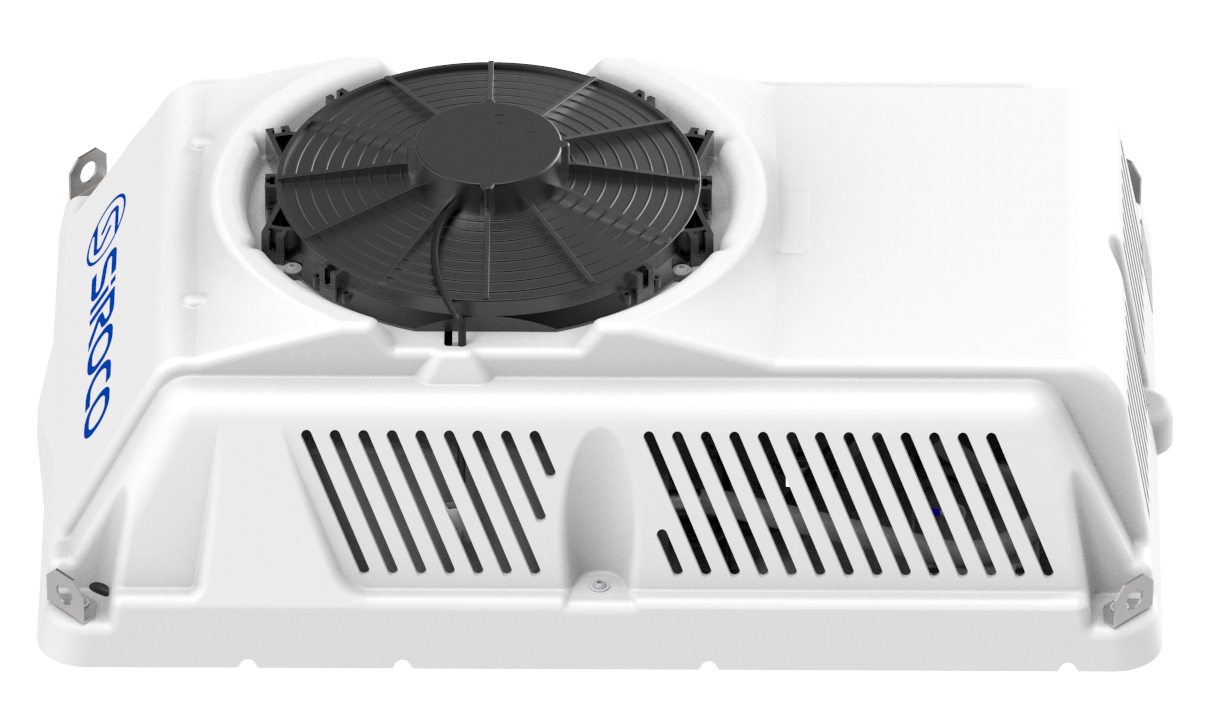 THERMAL COMFORT
Available in 12V and 24V, the E-DUO TOP exists in electric air-conditioning/heating version (E-HVAC) and in electric air-conditioning version (E-VAC) with compressor voltage ranges from 24V to 96V, offering a cooling capacity of 4.6kW and a heating capacity of 2,5kW.
The E-HVAC version offers a nominal airflow of 350 m3/h and 450 m3/h for the E-VAC version.
Comprising an electric compressor, filter drier and 460 condenser, the E-DUO TOP also offers acoustic comfort in the cab, thanks to its thermoformed thermoformed hood and silent blocks.
YOUR COMPLETE SOLUTION
For a complete thermal solution, complete your kit with control panel and/or ceiling: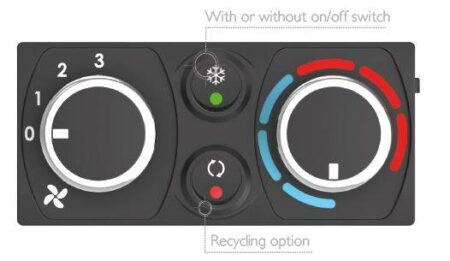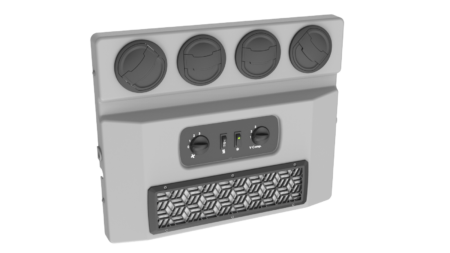 SIROCO ceiling light available with or without controls.
For further information, please contact our sales department by telephone or via the form below.