New CAN/LIN BUS HVAC CONTROLLER
Siroco, an international provider of thermal and electrical solutions for industrial vehicles, launches its new 12-24V CAN/LIN BUS HVAC electronic controller.
This controller is a compact, intelligent and flexible solution to manage your thermal systems. With 2X48 pins, the SIROCO controller is easy to integrate into your CAN/LIN network and can also be used as a powerful stand-alone solution. The CAN and LIN interfaces allow data exchange between independent bus systems. With component diagnostics, short-circuit protection and a safe start-up charger, manage HVAC components and vehicle thermal management with a complete and configurable solution.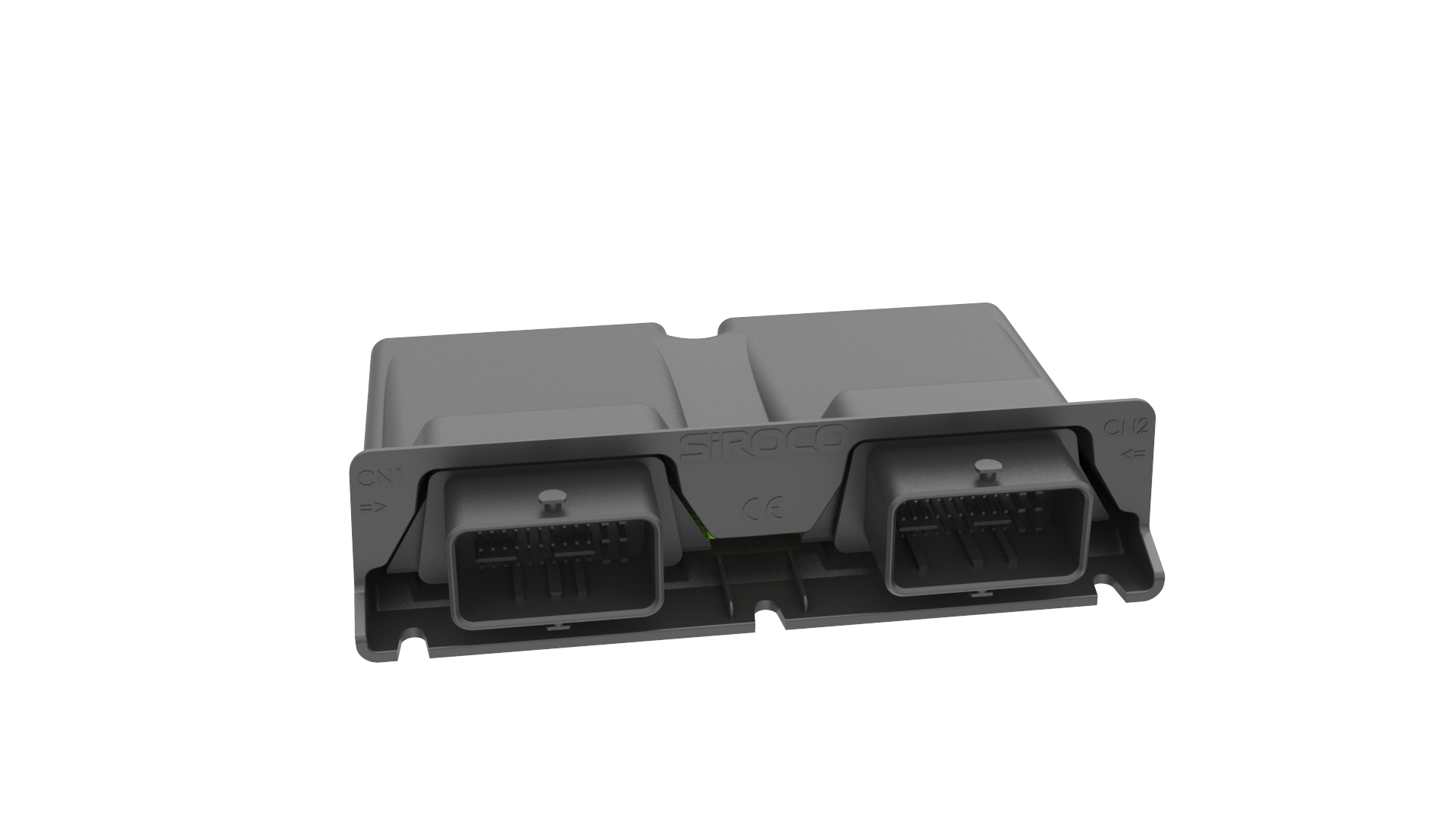 Simplicity first
Powered by the vehicle's battery, the controller integrates all the intelligence to control ventilation, heating and air conditioning. The advantage of the controller is that it manages the operation of all the e-components: e-compressor, water heater, water pumps, PTC operation, opening and closing of valves and 3-way valves that retrieve information from sensors. Thus, the controller can manage the temperature of the cabin, the battery and the electric motor,
With an operating voltage of 8V-32V, the SIROCO controller is suitable for many markets such as on-road and off-road vehicles, agricultural and construction machinery, buses, urban and hybrid electric vehicles. The controller's inputs and outputs are customizable according to the customer's needs.
CAN/LIN Bus Controller Specifications
As the needs of each customer are different, the control messages between the HMI and the CAN/LIN BUS HVAC controller are customizable, as well as the status of the feedback frame between the controller and the HMI.
REACH (1907/2006)
RoHS (2011/65/EU)
CAN bus (J1939)
Compliant with ECER10
Operating voltage: 8V-32V
Waterproof protection: IP67 when connected
Communication: CAN Bus 2.0 – 2 LIN 2.1 master channel
Customization: software package
Operating temperature: -25°C to +65°C
On a daily basis, Siroco helps its customers to anticipate the electrical conversion of their thermal systems and deploys its design office dedicated to the development of tomorrow's thermal solutions. Siroco works as much on cooling and thermal management solutions for batteries as on the development of standard products.
For any question, please feel free to contact us via the form below.