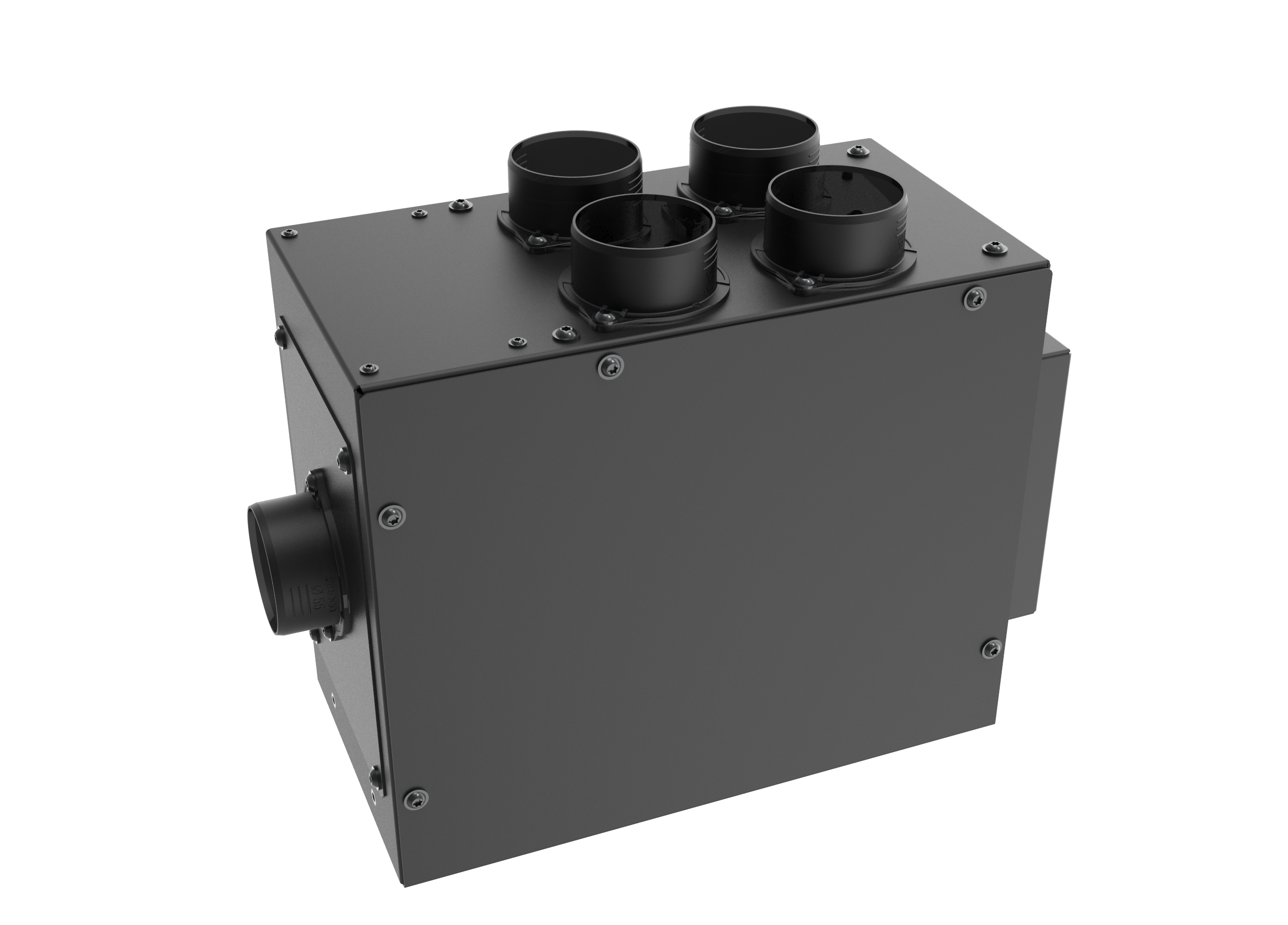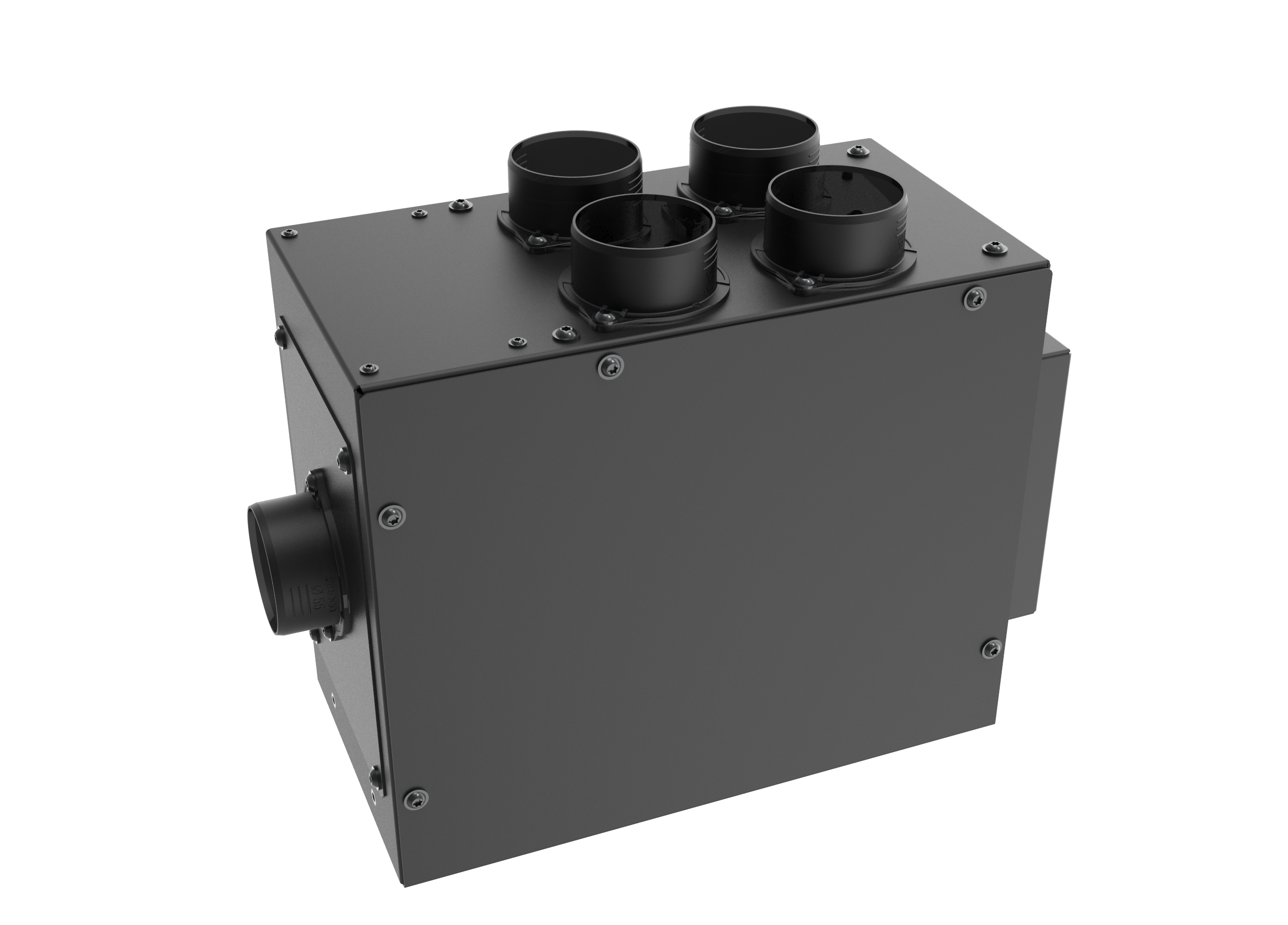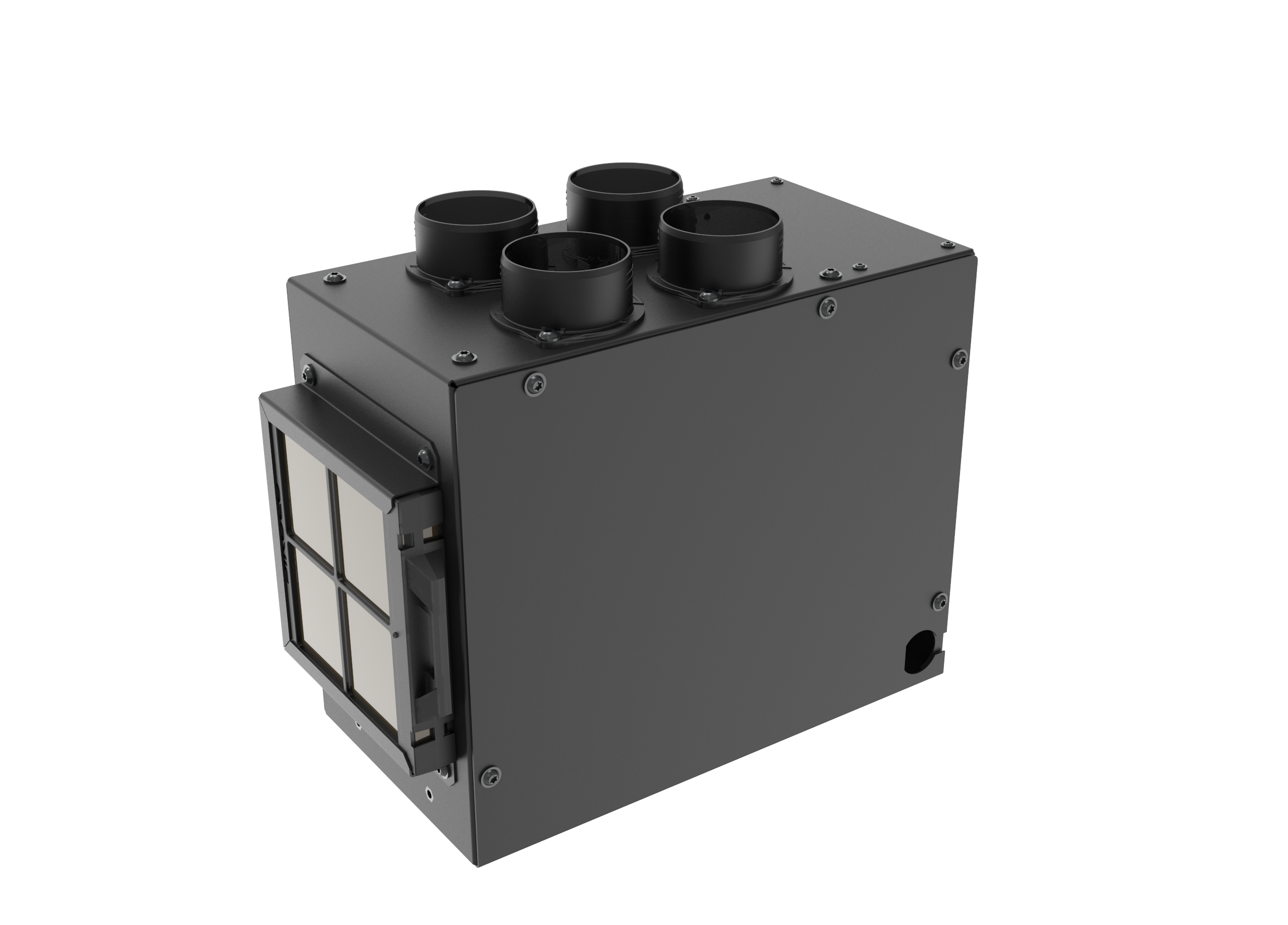 E-BOX electric heater
E-BOX is the compact, modular electric heater for small cabs. 
Ideal for electric vehicles, public works vehicles, agricultural vehicles, airport vehicles, highway vehicles, forklift and special vehicles.
The E-BOX is composed of a TS 400 blower and a 20PPI air filter. Easy to install vertically or horizontally at the operator's feet, it can be set up directly on the side / rear of the driver's seat, or embed into the dashboard.
Create the electric heater you need: the air inlets and outlets are modular : sleeves/cap or 20PPI filter.
For a complete thermal solution, you can complete the unit with the CP2S control panel, PVC air ducts, P/A/P ducts or Sensyo II 84 air diffusers.
Technical summary
3 speed ventilation
3 heating power level
Heating voltage: 24V, 48V, 80V, 96V
Voltage: 12V or 24V
Supplied with mounting kit
Screw and fixing brackets on demand
Technical data

| Heating voltage | Ventilation electrical power | Poids | Nominal air flow | Heating capacity |
| --- | --- | --- | --- | --- |
| 24V | 100W | 5.8 kg | 200m3/h | 1 kW |
| 48V | 100W | 5.8 kg | 200m3/h | 1.5 kW |
| 80-96V | 100W | 5.8 kg | 200m3/h | 2.1 kW |
Similar products