SOLANO TOP, new HVAC-AC-EHVAC rooftop unit
SIROCO HVAC presents the new compact & powerful SOLANO TOP rooftop unit,  easy to install, available in HVAC, AC and EHVAC versions, ensuring optimal comfort in the cab.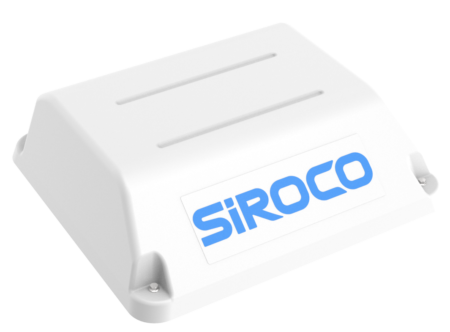 Ideal for vehicles with limited space in the cab and/or in the engine compartment, the SOLANO TOP HVAC-AC-EHVAC is easily mounted on the roof via 4 M6 screws.
COMPACT AND POWERFUL
The SOLANO TOP is composed of a three-speed evaporator, an anti-freezing thermostat and an expansion valve for O-Ring connection. Its dimensions 533*480*141mm make it one of thicker rooftop air conditioning unit on the market.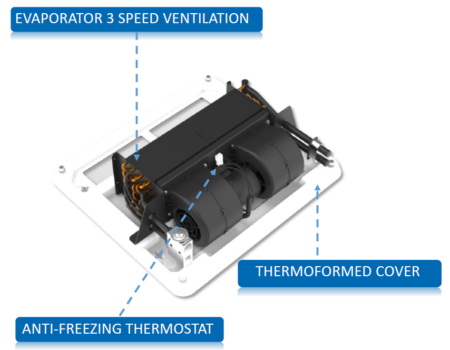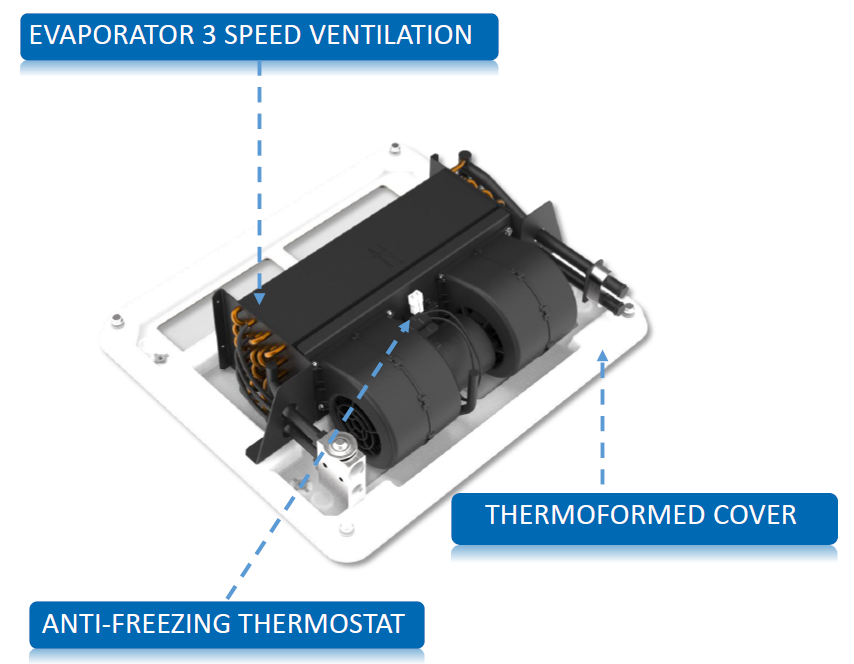 Available in 12V and 24V, the HVAC version offers a cooling capacity of 6kW and a heating capacity of 5kW for a nominal airflow of 420m3/h. The AC version, also available in 12V and 24V, offers a cooling capacity of 5.4kW and a nominal air flow of 450m3/h for an electrical power of 200W.
ALSO AVAILABLE IN ELECTRIC VERSION
The electric version E-HVAC, available in 48V and 80V, offers a cooling capacity of 4.5kW, a heating capacity of 2.5kW and a nominal air flow of 350m3/h for an electric power of 160W.
EASY TO INSTALL
The SOLANO TOP, weighing only 10kg thanks to its thermoformed cover, is easy to mount on the roof via 4 M6 screws.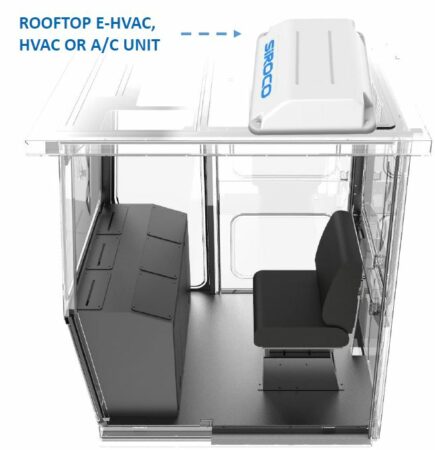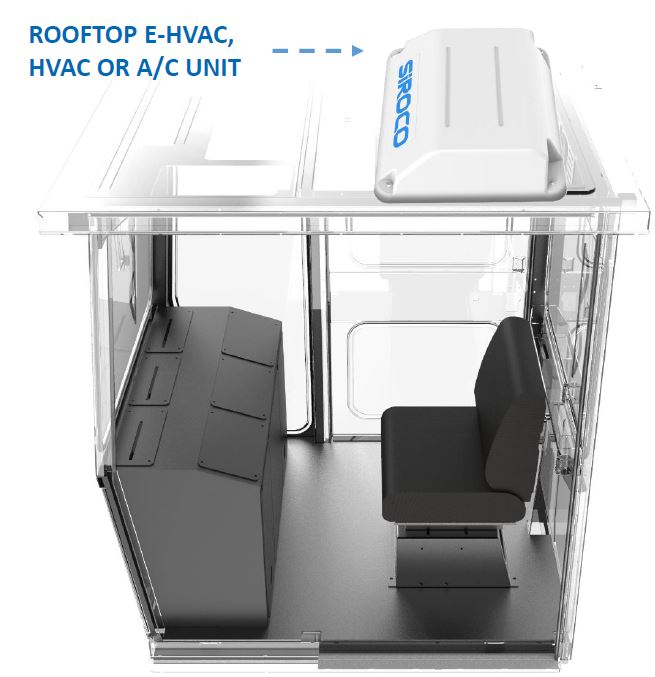 CREATE YOUR COMPLETE SOLUTION
Combine the SOLANO TOP with :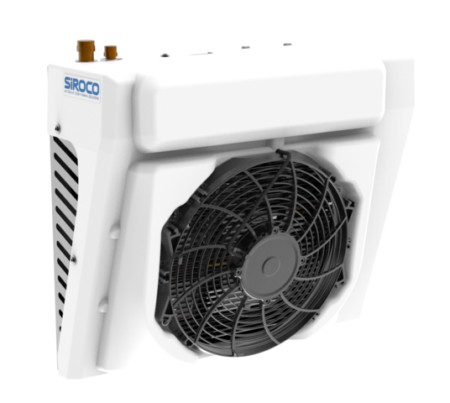 E-DUO: electric condenser/compressor unit, available in 12V or 24V, silent block anti-vibrations and anti-noise, to be mounted horizontally or vertically on the roof or on the rear of the cab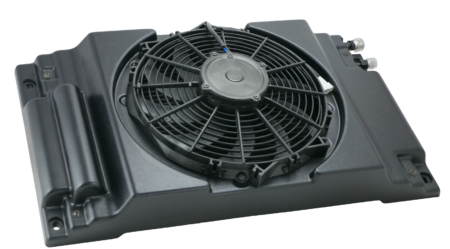 CIERZO 8kW: available in 12V or 24V, parallel flow technology, 8kW cooling capacity, with or without receiver drier
OTHER ACCESSORIES
Complete your air conditioning installation with :
If you have any questions, please contact our sales team directly via our contact form below.